Chief Spam Hunter Why Are You Making Me Do This
Super Moderator
Moderator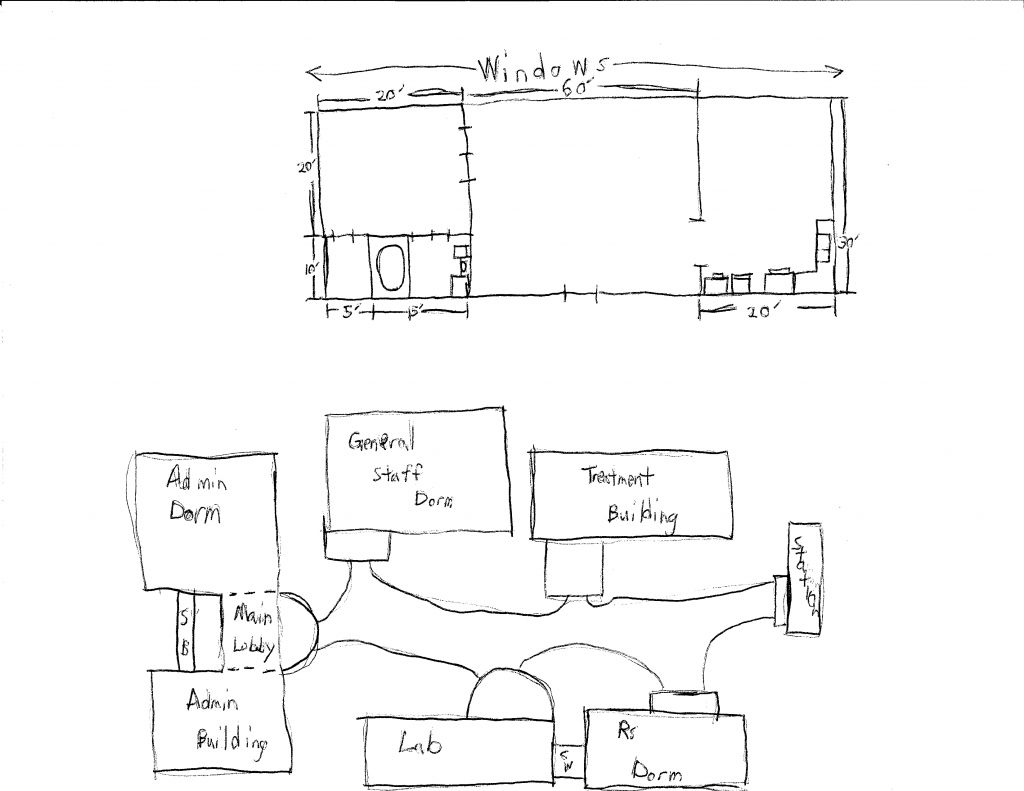 Top part of the picture is the general layout and size of the employee housing at the Center.
West-most building is the Admin Complex.
Northwest is the General Staff Dormitory.
Northeast is the Treatment Center.
Southwest is the Research Lab
Southeast is the Researcher Dormitory, connected to the lab via a Covered Walkway.
East-most building is the Station Platform for the Orchrios Transit System connecting line.
The employee housing default layout is as follows:
Center - Main room, 60 feet by 30 feet.
Left Top - Bedroom, 20 feet by 20 feet.
Left-most Bottom - Closet, 10 feet by 5 feet.
Middle-Left Bottom - Bathroom, 10 feet by 15 feet.
Right - Kitchen and Dining Room, 30 feet by 20 feet.
Last edited: